Agency & Leasing
We work with a variety of real estate stakeholders - Developers, Investors, Lenders, Occupiers/Tenants - with property ranging from shopping centre to office block, and industrial site to city center restaurant. We aim to create maximum asset value by positioning each property in the marketplace, identifying suitable prospects, creating customised marketing and financial strategies, and managing all steps associated with leasing.
Strategic asset analysis
Comprehensive property positioning
Broker relationship campaigns
Prospective tenant analysis
Letter of intent and lease negotiation
Regular client reporting
Coordination of additional real estate services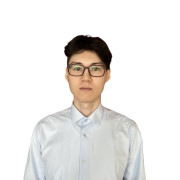 Ali Kassymguzhin
Consultant
Ali has joined Cushman & Wakefield Kazakhstan in 2020. He is a consultant for the Agency & Leasing department and has a Bachelor's degree in Public and Municipal administration, Minor in Financial Management from KIMEP University.